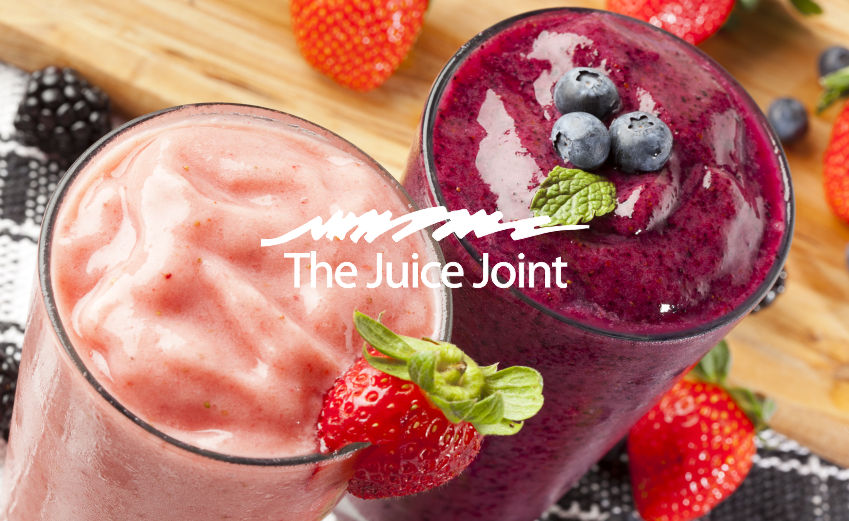 Call (610)367- 6611 to order curb side pick up.
The Juice Joint Menu
Our mission at The Juice Joint at Final Results Fitness is to provide delicious, high quality smoothies that are good for your health, mind and body. The explosive, full rich flavors of our 100% crushed fruit smoothies and gourmet coffeehouse blends will amaze you, taste after taste. And all of our smoothies are designed with your good health in mind! So go ahead and treat yourself to the best tasting smoothies around, and leave the guilt behind!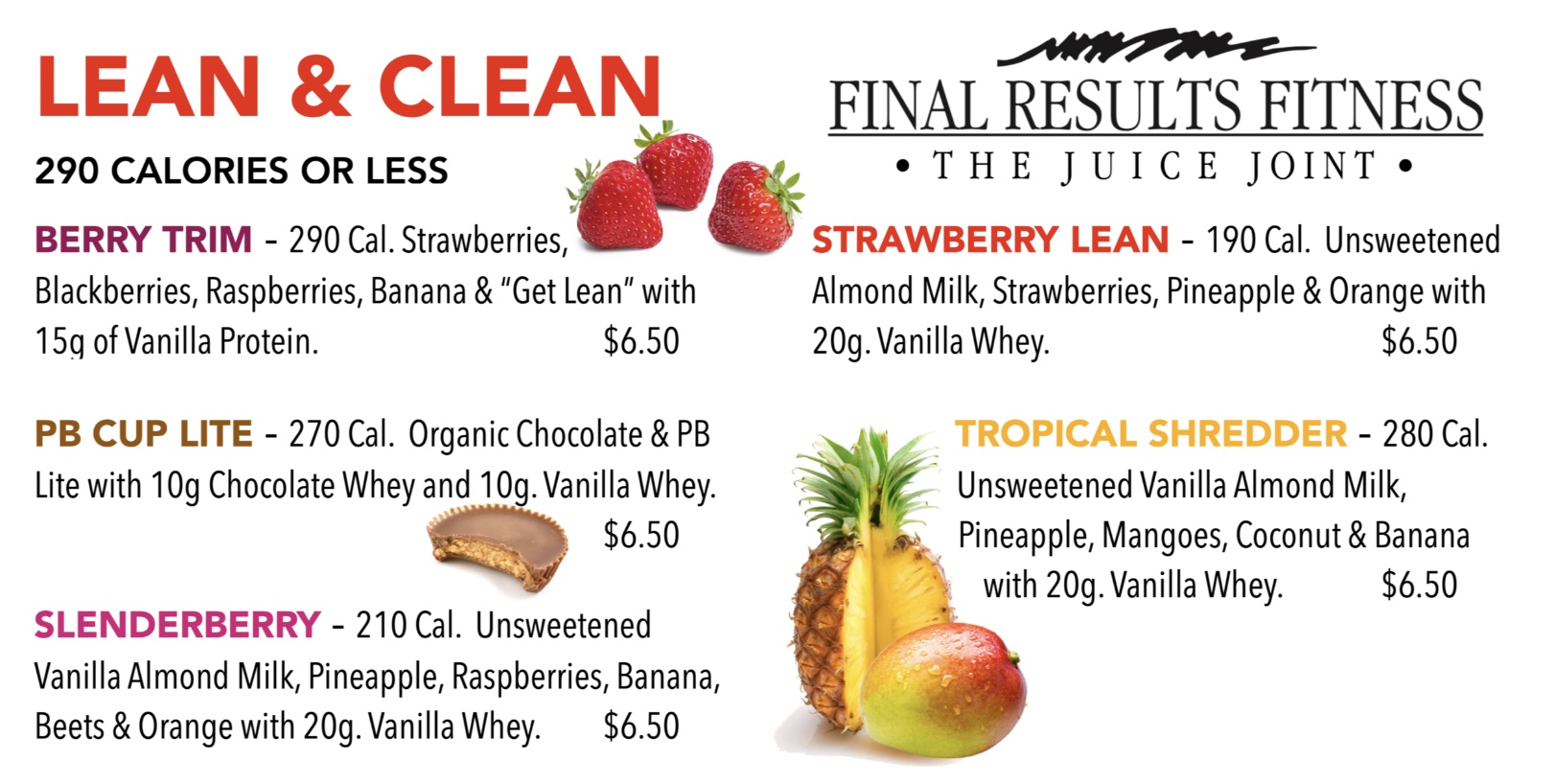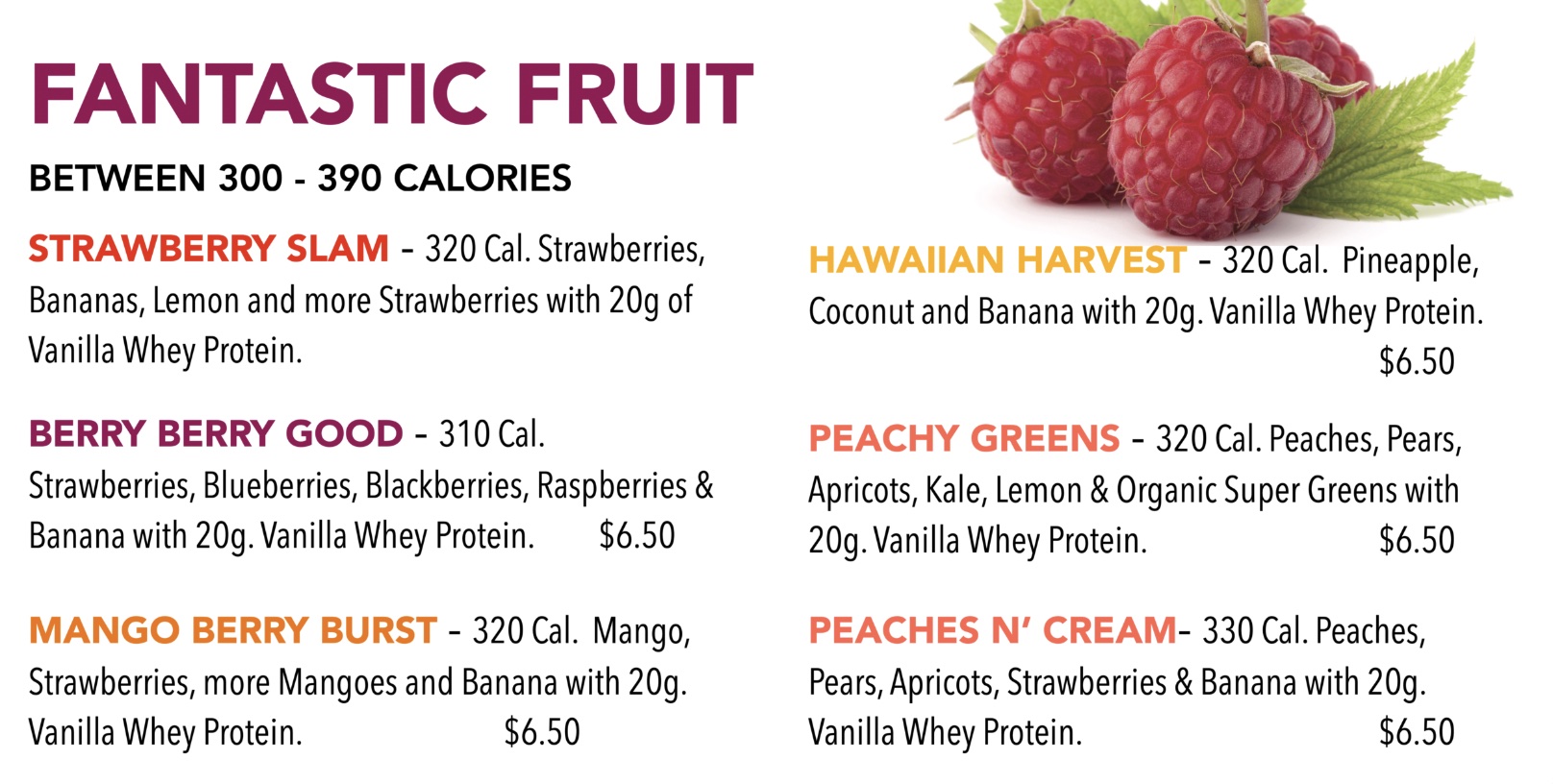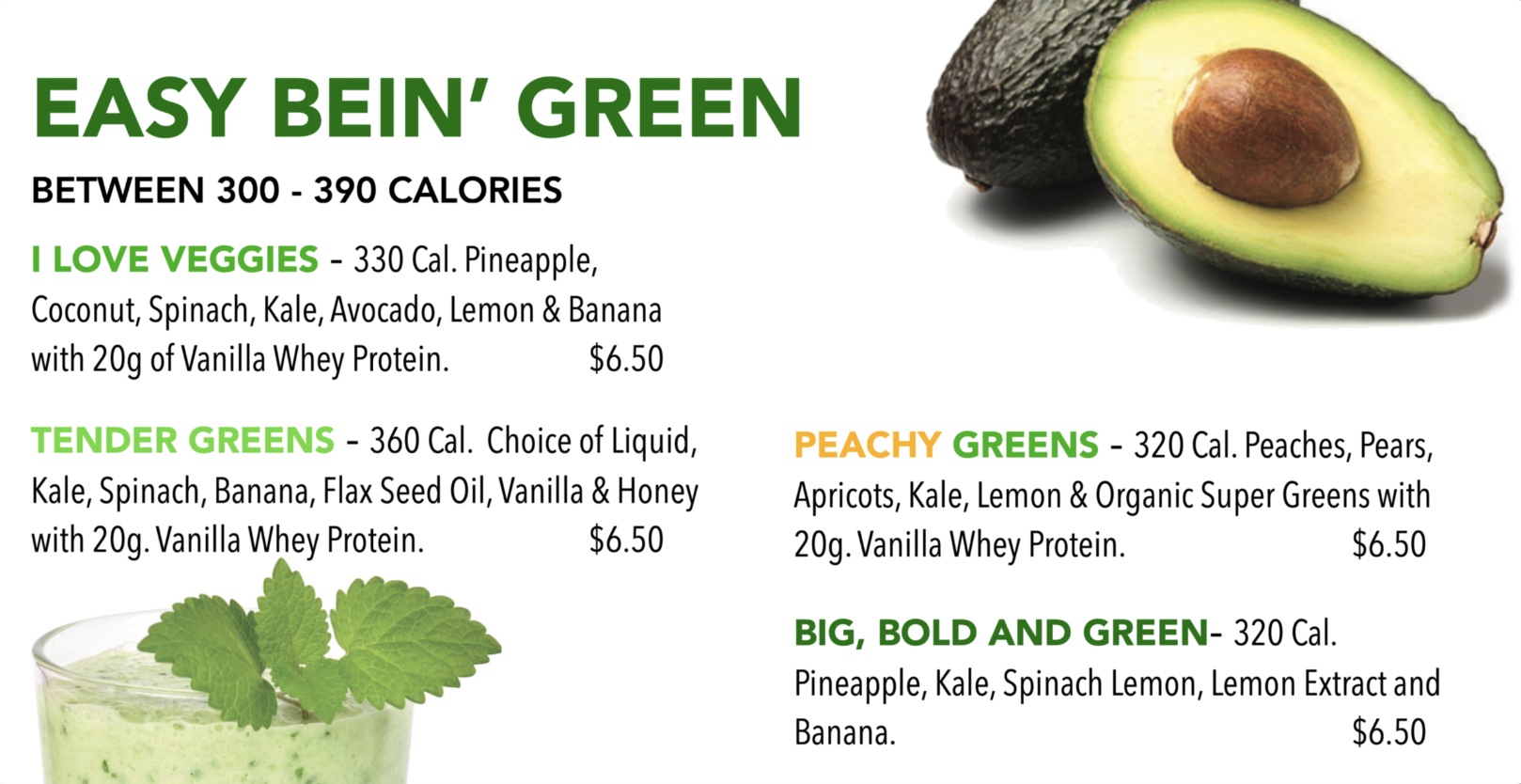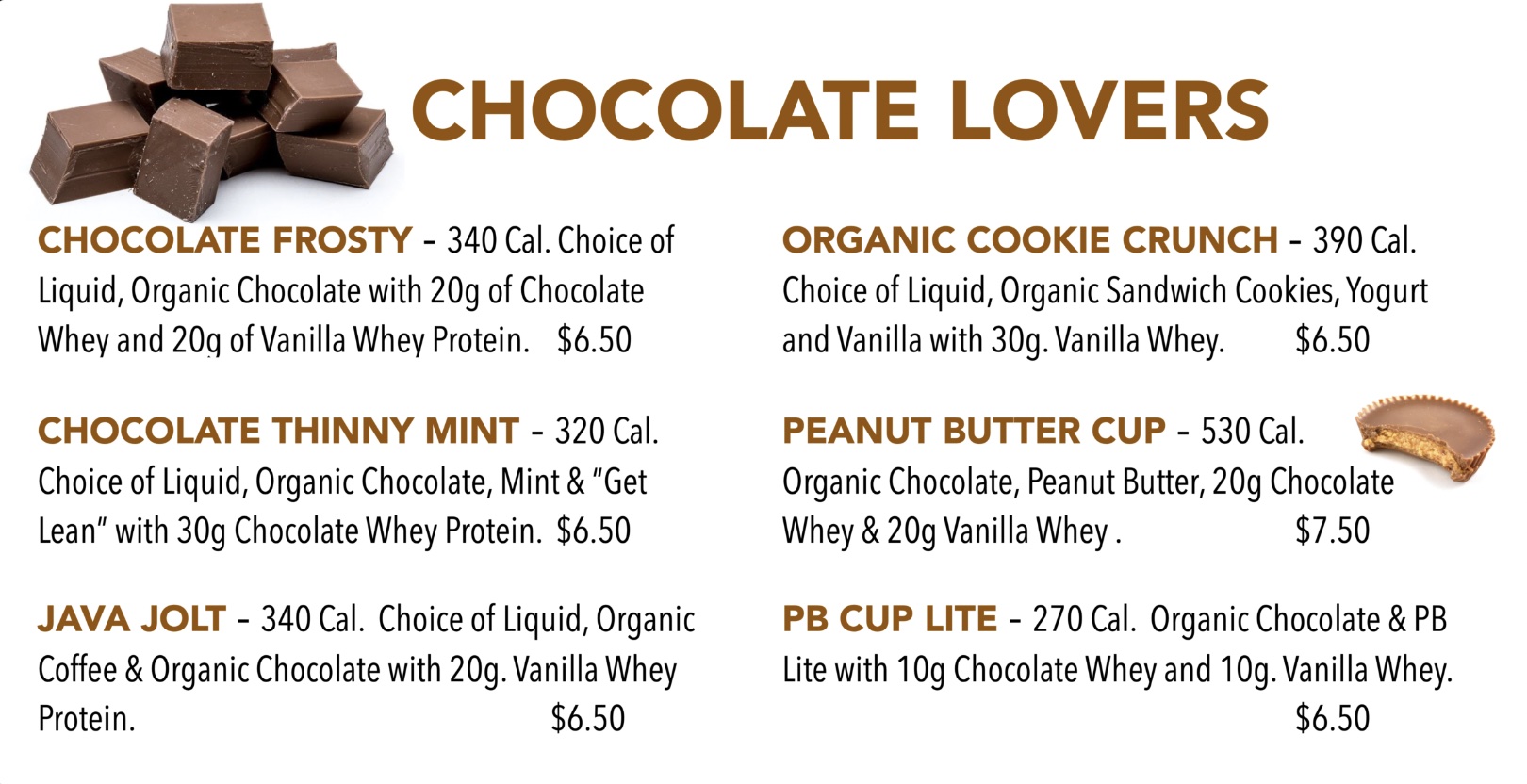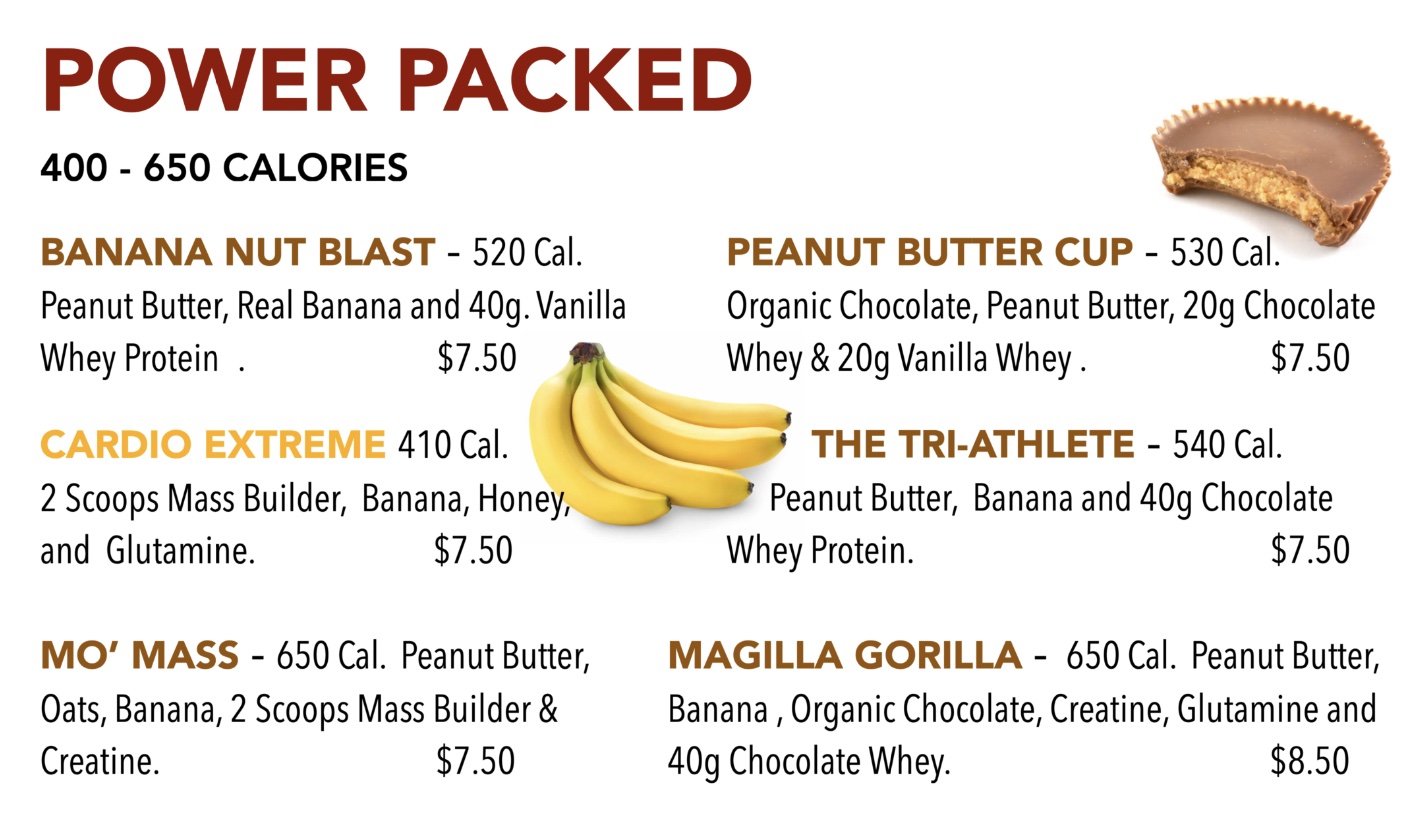 Refreshers - $5.00. Refreshers are lightly and naturally sweetened and flavored iced beverages with green coffee extract that give you a little lift and is a healty alternative to a hot coffee or a can of mystery-chemical energy drink.
Dragon Fruit Lychee
Strawberry Acai
Watermelon Cucumber Mint
WIldberry Hibiscus
Dr. Smoothie Real Fruit Classics $5.50. Dr. Smoothie Classics are fruit, real fruit and nothing but the fruit. No added sugars or colors
Strawberry
Four Berry Blend - Strawberry, Blueberry, Blackberry and Raspberry
Mango
Pineapple
Peach Pear
Low Glycemic Smoothies $7.50
These smoothies are higher in protein, lower in sugar and designed for anyone trying to control blood sugar or insulin levels for health or weight loss.
Strawberry Dream: Fresh Frozen Strawberries, 40 grams of Whey Protein, flax seeds and flax oil.
Very Berry Low Glycemic: Mixed frozen berries, 40 grams of Strawberry Whey, flax seeds and flax oil.
Low Glycemic Peanut Butter Cup: All Natural Peanut Butter, Cocoa, and 40 grams of Chocolate Whey.
Low Glycemic Mocha: Cocoa and coffee blended with 40 grams of Chocolate Whey Protein.
Paleo Smoothies $7.50
These smoothies are designed to fit into a paleo nutrition lifestyle in which only ancestral whole foods are consumed. Make it a low sugar, low glycemic Paleo by substituting all natural stevia for the honey in any of the paleo smoothies.
Paleo Almond Joy: Aristocrat Cocoa, Natural Almond Butter, Natural Coconut, Egg White Protein, and Honey.
Paleo Blondie: Natural Vanilla, Natural Coconut, Natural Almond Butter, Egg White Protein and Honey.
Paleo Very Berry: Mixed frozen berries, Egg Protein, Honey, flax seeds and flax oil.
Coffee and Tea Sm $1.50 / Lg $2.00
Regular Coffee
Decaf Coffee
Black Tea
Green Tea