The Metabolic Makeover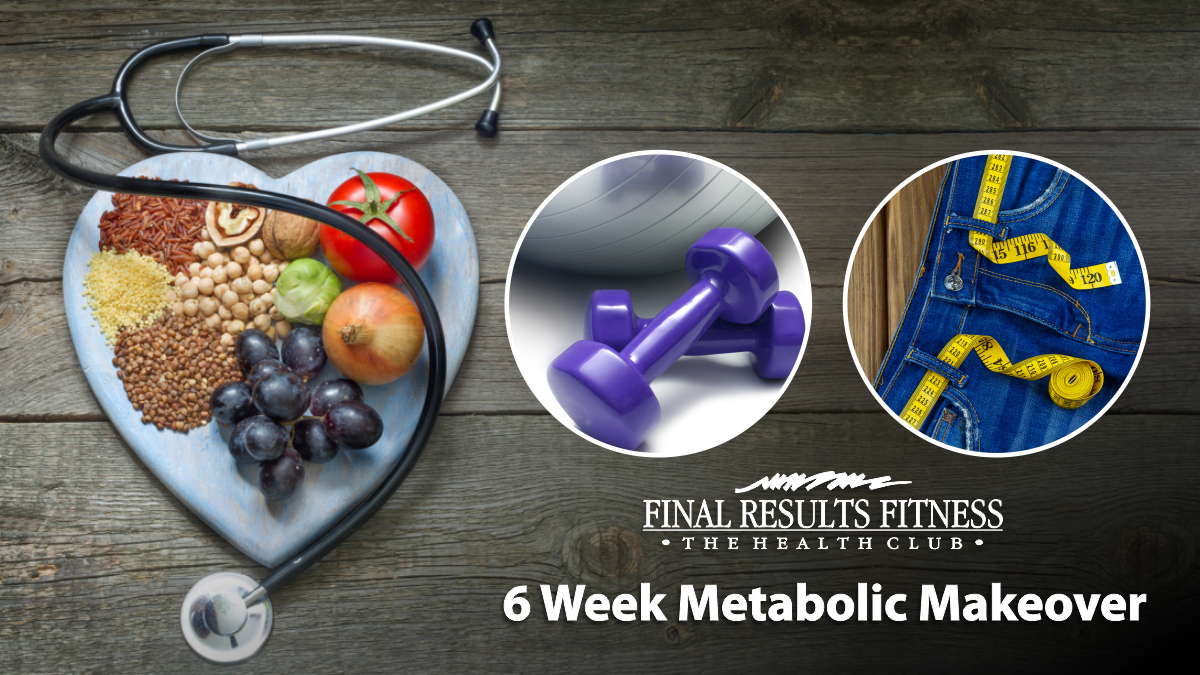 The Award Winning Metabolic Makeover
The last weight loss program you'll ever need.
Lose up to 24 lbs in just 6 weeks!
In 1986, Final Results Fitness introduced the area to the concept of using food and exercise to increase metabolism while at the same time losing fat. The result was more rapid fat loss, the elimination of weight loss plateaus, and the reversal of the typical metabolic slowdown that accompanies low calorie diets combined with cardio exercise.
Over the past 20 plus years, we have continued to integrate the latest research developments in the science of nutrition, metabolism and exercise to deliver better fat loss results for our participants. The end result of all this development is the 6 Week Metabolic Makeover.
This sophisticated and unique plan provides each participant with their own unique menus of individually selected meals, scientifically portion sized to their exact calorie and glycemic load requirements, and combines them with a unique exercise program that optimizes fat burning while actually increasing metabolism.
Both the eating and exercise program are unique to Final Results Fitness. In fact, Final Results Fitness has been voted the area's best weight loss program every year since 1994. If you are looking for a program that is scientifically based, time proven, and unique for each participant, we have the plan for you.
The program is based in science, but the results are simply magic.
Metabolic Makeover has it all!
Lose 2 - 4 Pounds of Fat Per Week.
Personalized Daily Eating Plans.
BodyGEM Metabolic Rate Testing.
Daily weigh in coaching sessions for guidance and support.
Unique Metabolism Boosting Workouts.
Eat real store-bought food your whole family will enjoy.
Eat 6 times a day to maximize fat loss and energy.
Voted Best Weight Loss Program since 1994!
Contact us today to book your free consultation